Train Cancelled? Ticket Booking Amount To Get Credited Automatically. Details Here
The IRCTC (Indian Railways) announced on Friday, in a tweet, on its official twitter handle that in case a train is cancelled from the start station to end station, the PNR (passenger name record) is automatically cancelled following which, the refund of train ticket is processed in the same bank account, through which the payment was made at the time of booking. The tweet further reads that the passenger should visit www.irctc.co.in for further details.
To be able to book a train ticket(s), one can do so on the IRCTC (Indian Railway Catering And Tourism Corporation) website or computerized passenger reservation centre of Indian Railways.
For Tatkal Tickets
The passengers must note that booking for Tatkal tickets of AC classes opens at 10 am and for the non-AC classes bookings open at 11 am, but only a day in advance of the actual date of journey. Bulk of the tickets under the Tatkal scheme gets booked in a few minutes of the opening of the booking. Under the tatkal scheme, one single user ID is allowed to place the bookings of only two Tatkal tickets.
Besides, under the Tatkal scheme, only one Tatkal ticket can be booked in a single session (except return journey).
A single user can have only one login session active at one point of time.
However, under the non-tatkal or general ticket booking scheme, advanced reservations can be made up to 120 days in advance.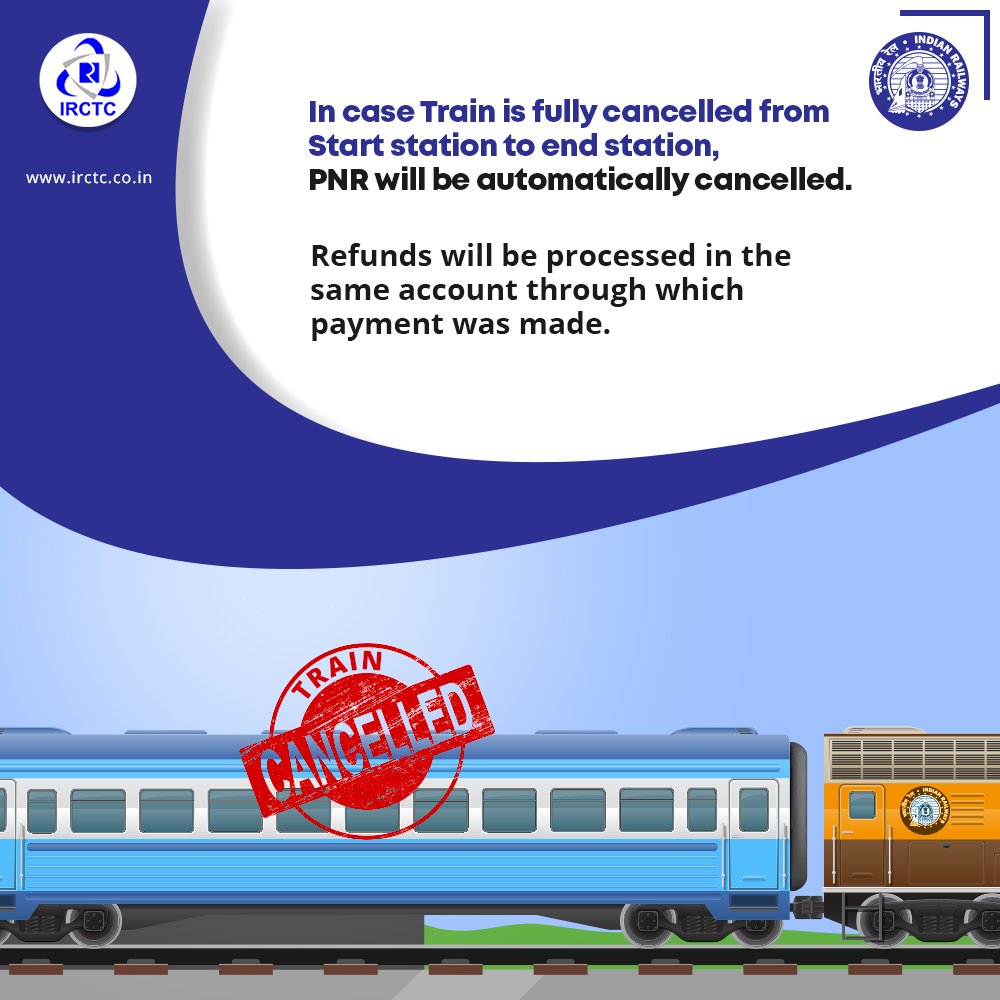 IRCTC, the e-ticketing arm of Indian Railways, has introduced a new payment mechanism for booking e-tickets, including Tatkal tickets. Now, IRCTC e-wallet users can book rail e-tickets including Tatkal quota tickets through mobile app IRCTC Rail Connect. IRCTC e-wallet is a payment mechanism which enables users to deposit money in advance with IRCTC. This money can be used as a payment option.
Introduced in 1997, the tatkal scheme is meant for booking tickets at a very short notice.
Source by  ndtv..