10 Best Free HTML Web Editors for Windows
An HTML editor is a special kind of software that helps in creating and editing of HTML code, which is the markup of a webpage. They work the same as other text editors by allowing users to enter raw text. Since they can be used to boost productivity in web development, many web developers use them to create and also maintain their websites. There are different types of HTML editors out there today.
Here are the best free HTML editors for windows that you can use in your web development:

This is a Java IDE that is excellent in the creation of great web applications. Since it is an IDE, its learning curve is steep. This is because it does not always work the same way as other web editors. You only need to get used to it and you will love working with it in the creation of the most robust web applications. It has a version control feature, which is great to use if you are working in large web development platforms.

This is one of the best free HTML web editors you will find out there for Windows. It is basically a stronger version of Notepad program, which is available in Windows by default. It is therefore only meant for Windows. With it, you get line numbers, hints, color coding and all the other helpful tools that you will need, which the standard software does not have. All these additions are what makes Notepad++ a great choice for front end developers and web designers as well.


This is also an IDE that can help programmers and developers start on a great footing in the creation of internet applications for the web, desktop as well as mobile devices. You get a free download with this software. There is also a paid version, which comes with a number of free trials, which can be used for professional as well as enterprise development.

This is an open source software that comes absolutely free for web developers. It is great because it comes with so many great features that you can use for HTML as well as CSS development. You also get extensions that can help you add language support and other great features plus special characters to your projects. It may not be the best available HTML web editor but it does extremely well whenever it is used.

This is a great web editor to use as it shows how your work will be rendered in all the standard browsers. The software is available not just for Windows but for Macintosh and Linux as well, and it comes in a variety of languages to suit different developers. It is in fact a WYSIWYG editor, therefore a great choice particularly for beginners and small business owners, who are interested in a more visual way of working.

This is a great platform to choose if you are the kind of developer who does a lot of coding in different languages and on different platforms. It is quite complex and structured as plugins, such that you only need to look for the right plugin when you want to edit something. It has some of the best features, which can be quite helpful if you are working on complex web applications. It can help you develop all your applications quite easily. Some of the plugins you get with this software are Java, PHP and JavaScript plus plugins for mobile developers.


This is a great HTML web editor, which is full of great features, which are capable of running on a number of platforms, which includes Windows, MacOS-X, Linux among other great platforms. There is the latest version, which has more capabilities and has fixed the flaws of the previous version, to make it even better for developers. The software comes with some of the best to note features for instance auto complete of many languages, project management, code-sensitive spell check, Snippets and autosave. Since it is not just a web editor, it is flexible enough and therefore can also be used by developers who write in more than just HTML.

This one is available as a free version as well as a full version, available for purchase. The free version is a great choice too, though it does not come with full features, which can limit you on how much you can do during web development. There is also an upgraded version, which offers support for responsive web design, Responsive Magic. The free version is great on its own though. It is the best choice for beginners in web design and development and also for small business owners.

This is a software that is found on most of Linux systems. Its main advantage is that it can allow the user to edit a page even without installing the standard software. It is however a little complicated when compared to other editors, but it offers more features that can help a developer a lot in creating any types of web applications.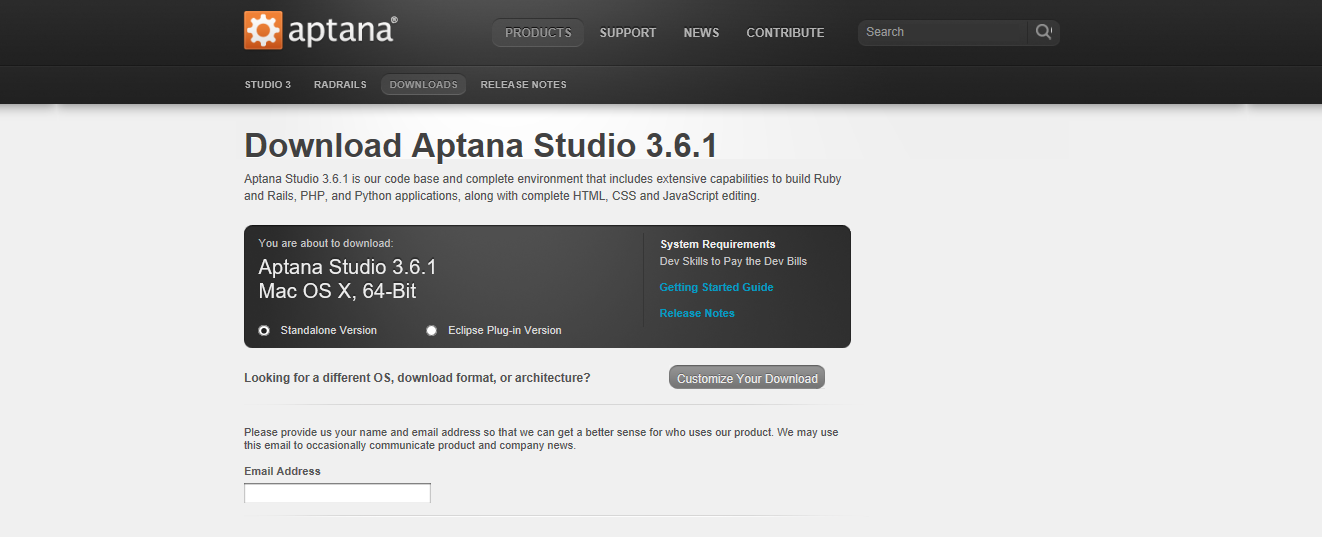 This is a great choice of web editor if you want to create rich web applications all the time. It does not really focus on HTML but on JavaScript and other elements necessary for successful web development. It is however not the best for anyone that is interested in a simple web editor because it is rich, with great tools to help you handle any web development need that you may come across. The main problem though is that the software does not show any updates since its release.
You need to ensure that you make the right choice when it comes to web editors for Windows because this is what will help you boost your productivity in web development. You also want to choose an editor that will help you build as well as maintain your web applications.